At Maruschka de Margo you can shop and find the wonderful danish brand Dea Kudibal.
The brand was founded 2003 by Dea Kudibal that saw that something was missing on the fashion scene. It started as luxury silk scarfs with new thinking prints. Today the brand has grown to be a full clothing range and loved by so many fashion conscious women all over the world.

We have been selling the brandl since 2010 (?) and our customers has fallen in love with this brand as much as we did. At Maruschka de Margo you can find a wide range from the brand with focus on dresses and blouses.

If it's something missing, don't be shy, contact us and we are sure we can solve it for you.
our favorite blouses for aw18 - dea kudibal.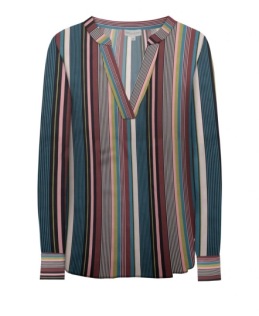 This autumn & winter as always we find beutiful printed shirts and blouses from Dea Kudibal.
Silk blouses with printed animal pattern and also patterns and insporation from the 60th.

All patterns are designed in Copenhagen, Denmark and are designed and choosed to tell a poetic story.
The material is satin silk with a small amount of elestan to make the products comfortbale and with stretch.
Read more about the collection here.