DEA KUDIBAL JESSICA SILK TUNIC | COLUMBINE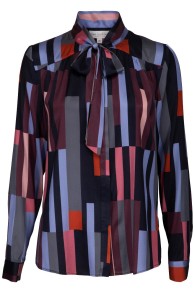 Ord. pris:
3 195 kr
1 917 kr
Inkl. 25% Moms
Art.nr:
P1988783
Du sparar:
1 278 kr (40%)
Typ:
M
Antal:
Vänligen välj en produktvariant ovan
Finns i lager
The Jessica shirt is inspired by a classic shirt with its placket and Mother of Pearl buttons. An elegant pussy-bow gives Jessica an exclusive look. The shirt has narrow sleeves and cuffs. Tuck it into your pants and leave the pussy-bow ties undone for a casual look or style it with a pencil skirt for a more professional feel.